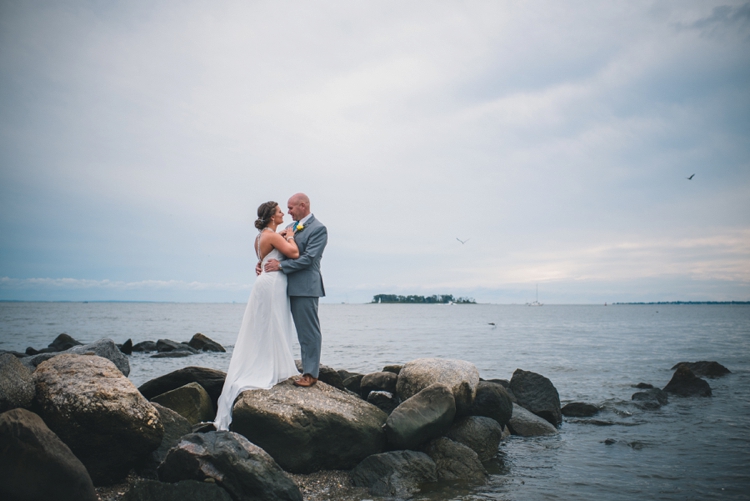 On a beautiful September day at the Milford Yacht Club, Amanda + Chris, read the vows they wrote for each other. Hearing the words Chris spoke for the first time where he sited specific details, times and even calculated distances Amanda smiled from ear-to-ear. It wasn't just the beautiful pledge he made to her and their blended family, but it was that unbeknownst to each other they practically wrote the same thing.
Personally, I believe that there is more than just one person out there for everyone and I believe that love is work and love is choice. With that said, I also believe in soul mates and some people are lucky to find theirs. It couldn't have been more clear to me that Amanda + Chris not only choose love, but they have something extra special—they are each other's soul mates.
Amanda + Chris, you have a beautiful family; I loved getting to know you all better. Thank you for having me document your day.