Judy + Tommy live in the City, so we met there for their engagement session, hitting up spots that are sentimental to them. I had such a good time hobnobbing around (who uses the word hobnob these days?) and getting more acquainted before their June wedding. They were a little nervous to be in front of the camera, but as you will see below the camera loved them.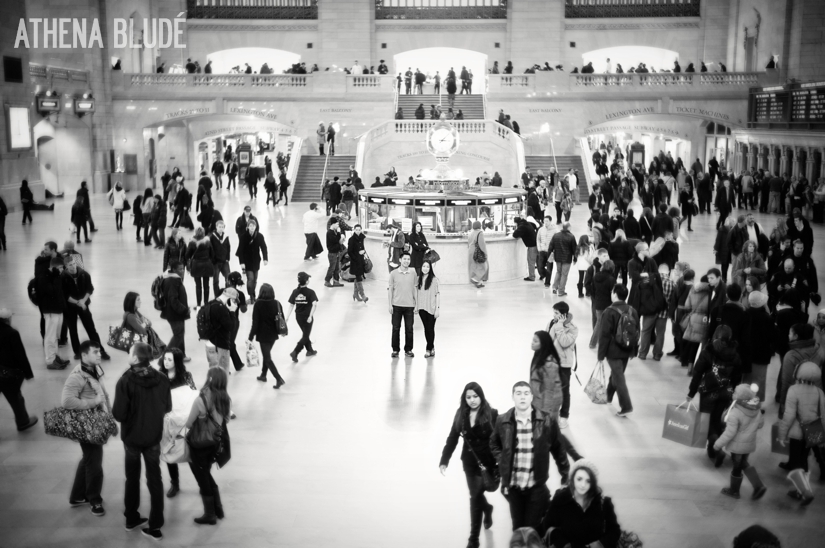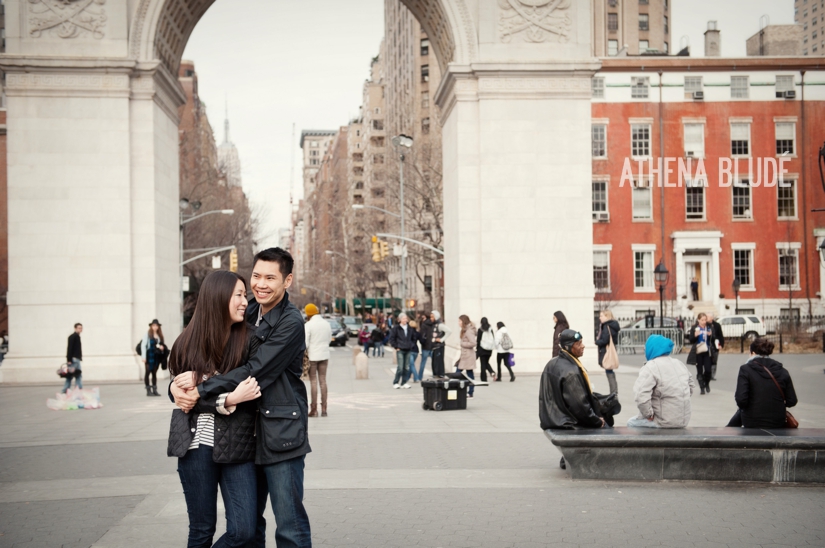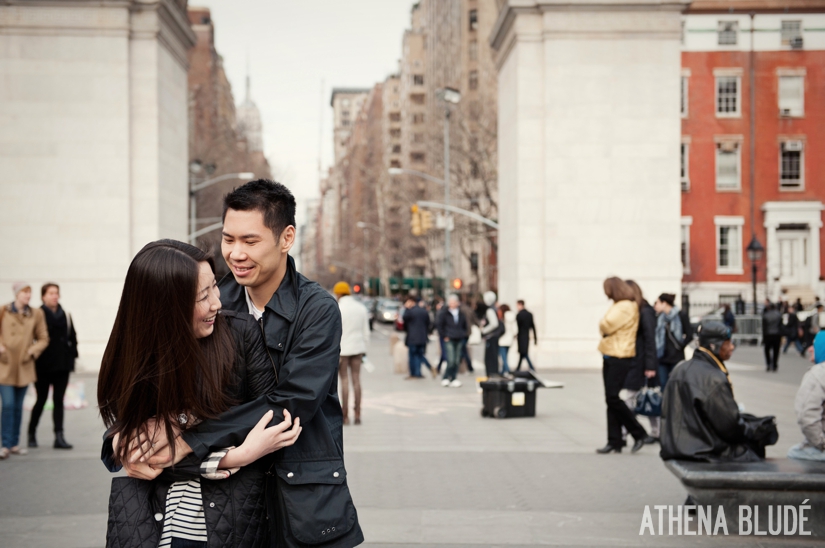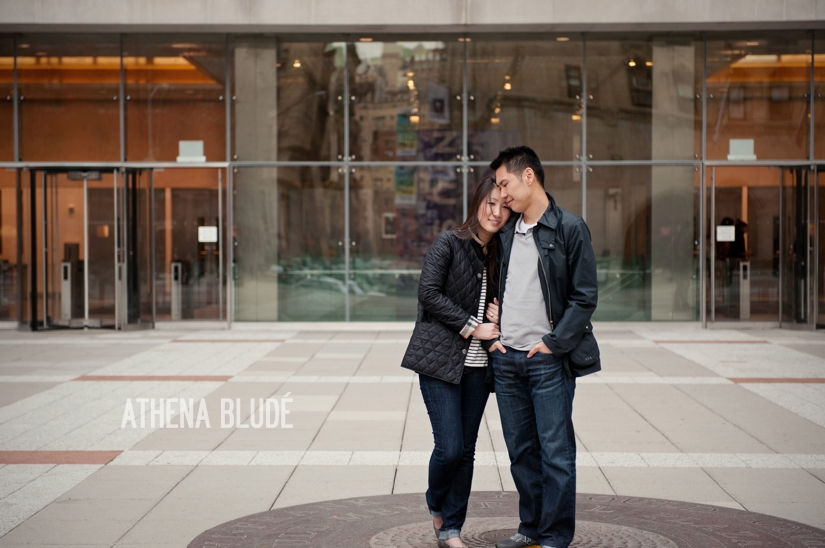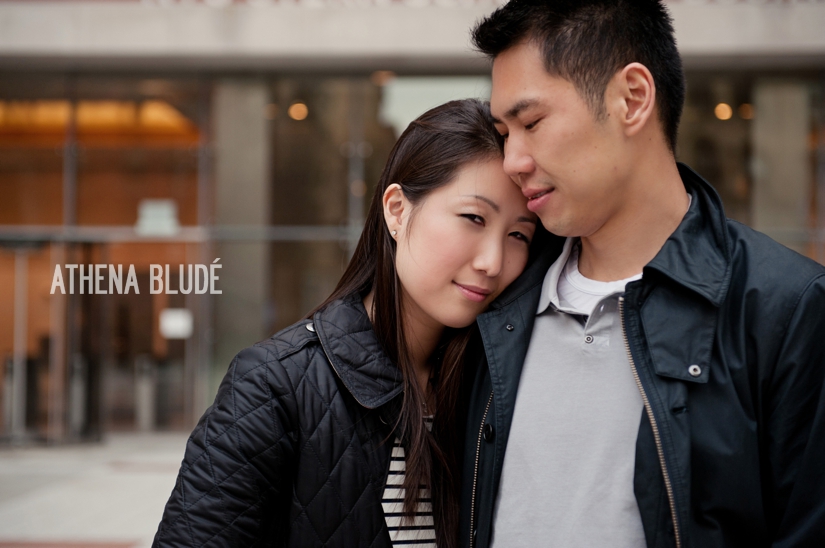 Love.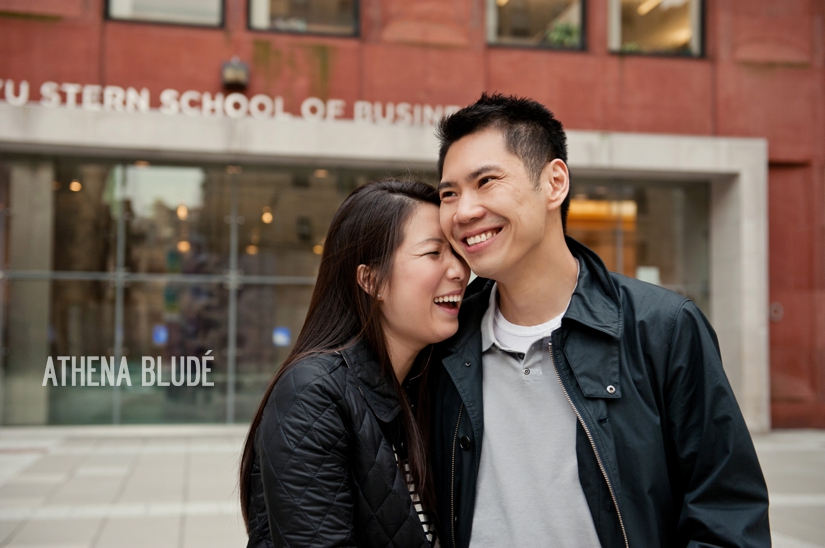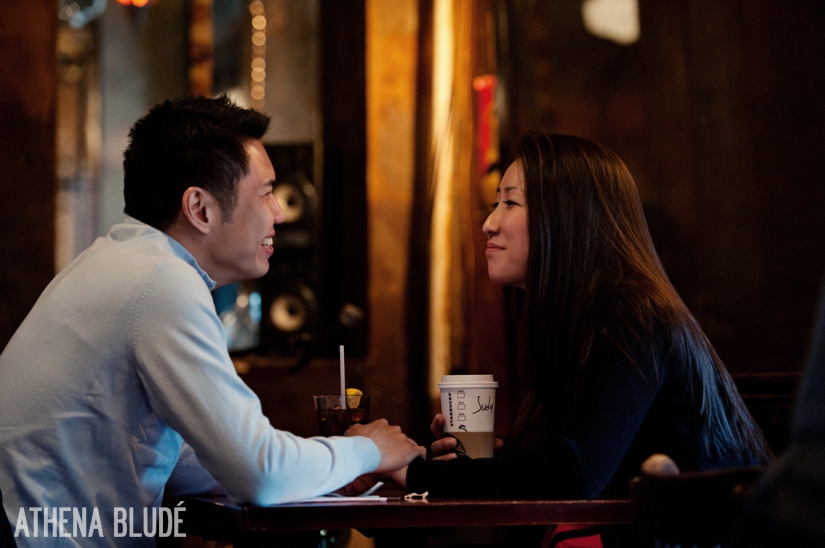 I told Judy I wanted to make a wig out of her hair. I'm still letting her think about it.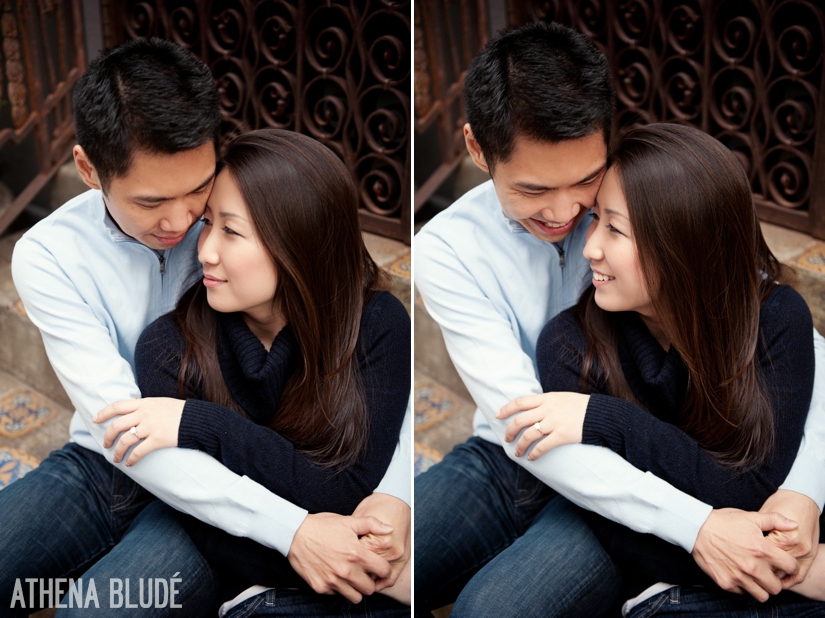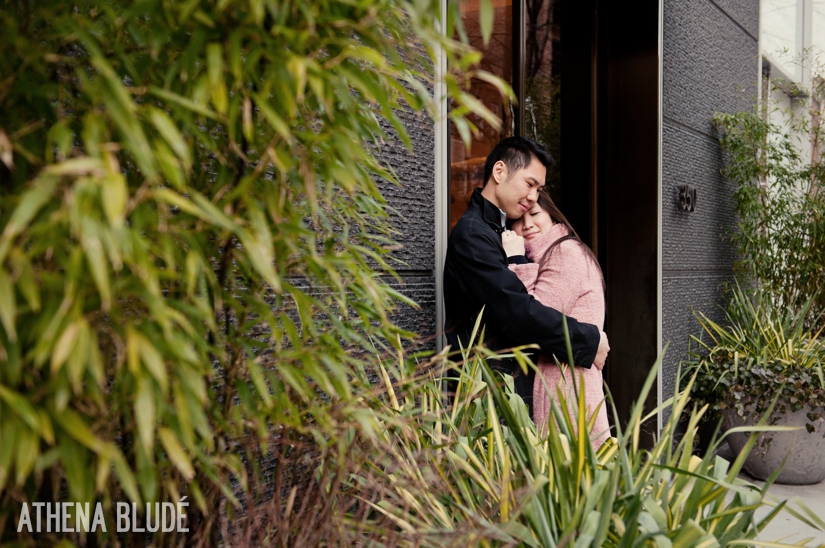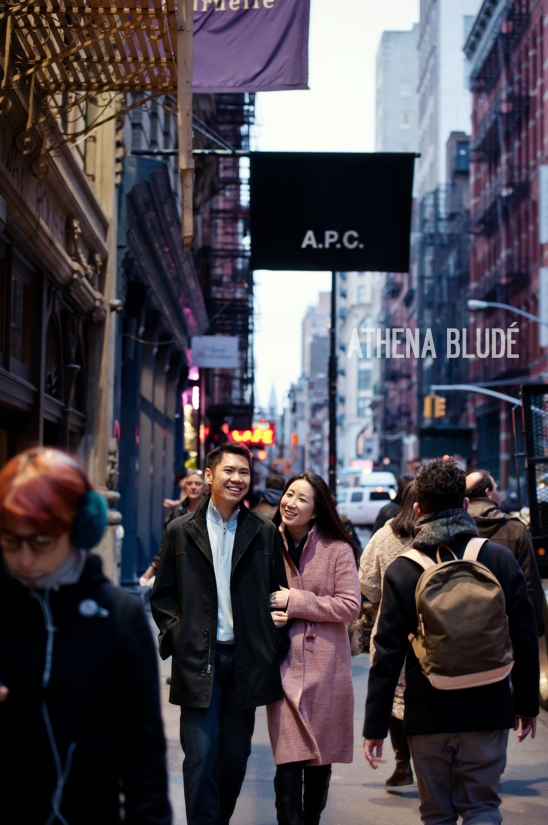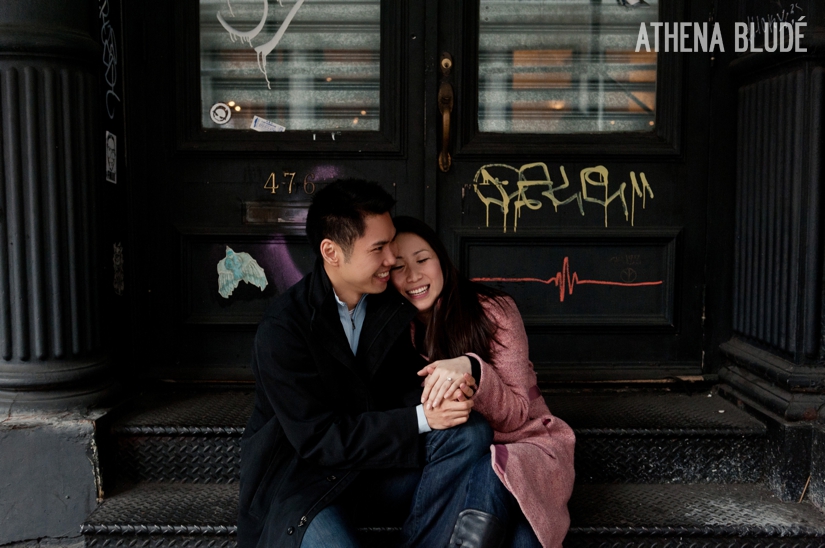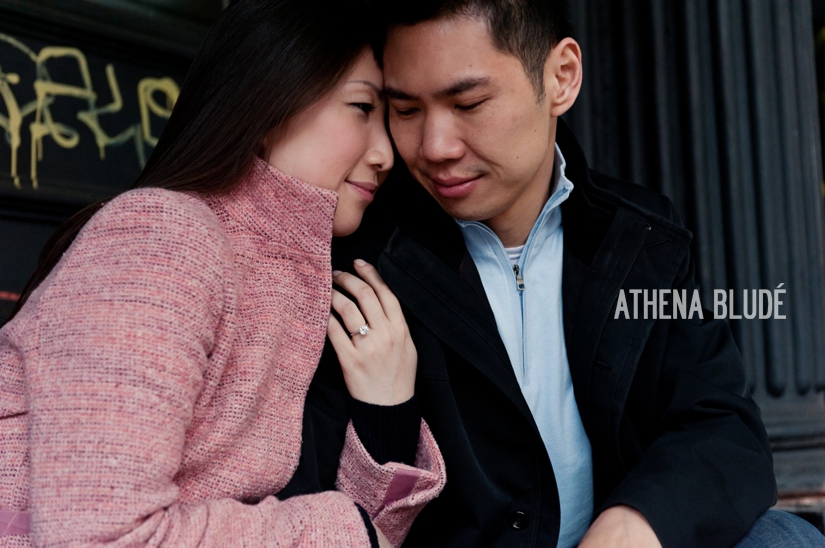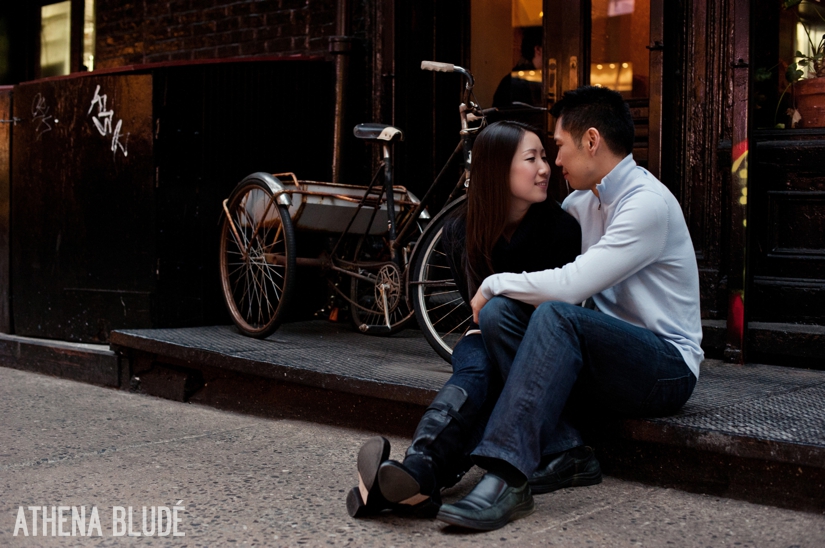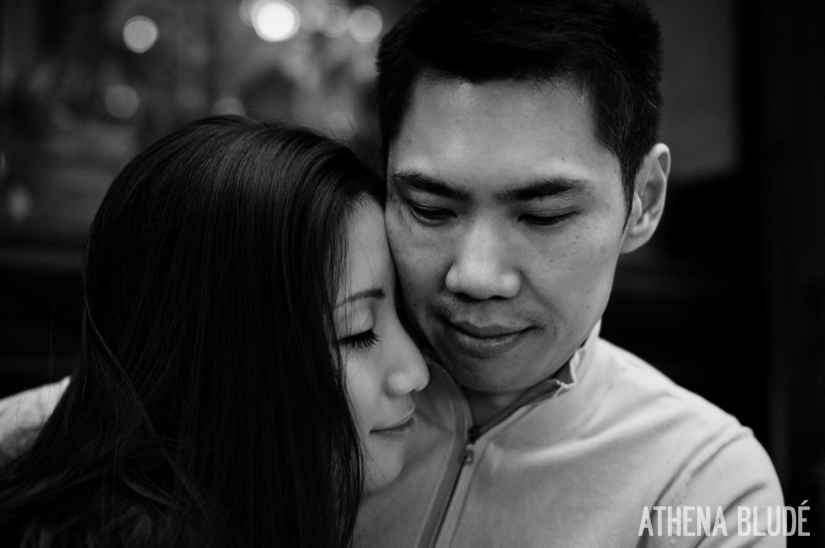 The image below is out of focus + I'll admit it, it was unintentional. Of course I have an almost identical frame that's in focus, but there's something about the blur that I just love. Thoughts?