Stella. How cute is the name Stella?  I was so thrilled when my friend found out the sex of her lovely daughter.  I know it's not for everyone, but I love when people find out the sex.  You get to buy blue or pink, paint a room + confirm the name.  So I was very happy when my sweet friend chose the name Stella.  It had been a name that I had tucked away for some time + shared with her. I'd like to think that I somehow get credit in the naming department, but her mom already had it in mind.  Great minds think alike, right?! :)
I remember the days right before Stella was born.  I'd watch her mom walk around the office hallways, hands + feet swollen, anxiously wondering when she'd go into labor + all the guesstimating.  Then finally Stella came into the world, past her due date, after Thanksgiving weighing in perfectly at 7 pounds and 7 ounces. I think she looks just like her lovely mom, don't you?  And just as cute as her name is, Stella is even cuter!
Enjoy + Hugs,
-Athena
PS: Kinga + Daniel, perhaps you should start on that second one. You know, since Stella's so perfect and all. Just sayin'… ;) ;) ;)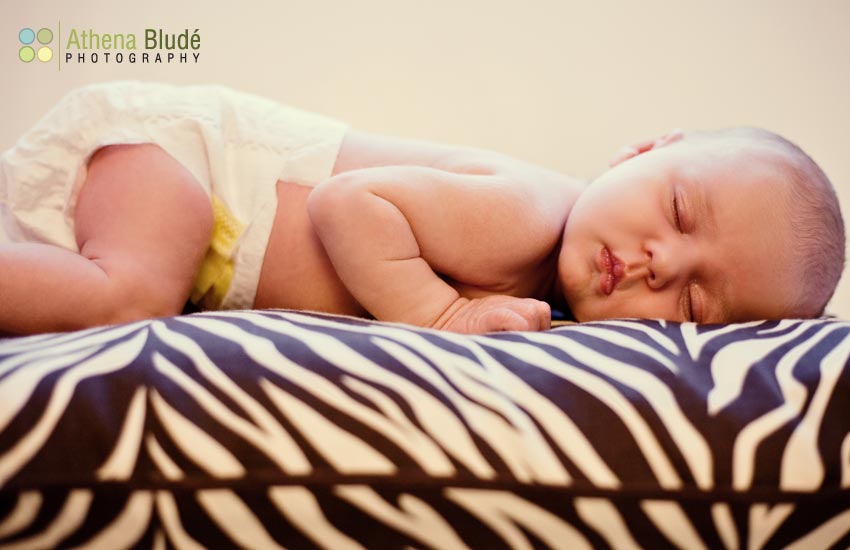 Can you say eyelashes?!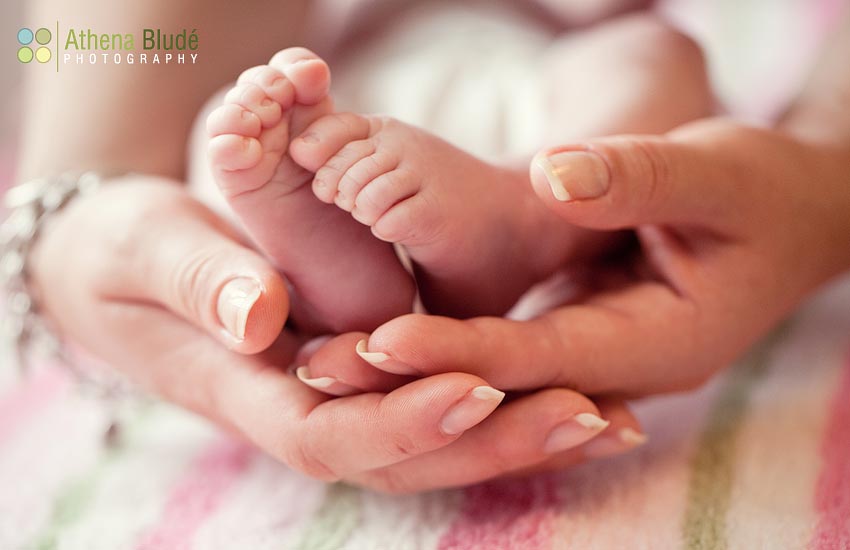 I think this is where Stella was trying to tell us that she just wanted to sleep. Those position + "wardrobe changes" for modern newborn photography are exhausting!