For those of you that don't know, I have two sisters, of which I'm the middle. One of them has 3 girls and the other has 4 boys. And all of them live in Tulsa, Oklahoma along with some of my very BFFs. And one of those BFs, also a pro photog, asked me to second shoot a wedding with her, which I couldn't turn down as I'd also get to spend some QT with some of the people I love most.
While there, the 3 oldest boys spent the night for 3 days with me at my sister's house with the 3 girls. So obviously I had to capture my nieces and nephews doing the little everyday things I miss living in CT such as: playing in the sprinklers, eating ice cream, looking like angels as they were sleeping and arranging a quick mini session. I took lots of pics and narrowed it down to the below for this post. :)
Hugs,
-Athena
First up is Jakob. Jakob, who's 3, needed a little bit of time to warm up. He was so cute because when I'd say, "smile", he kept giving me the sign language sign for "I love you".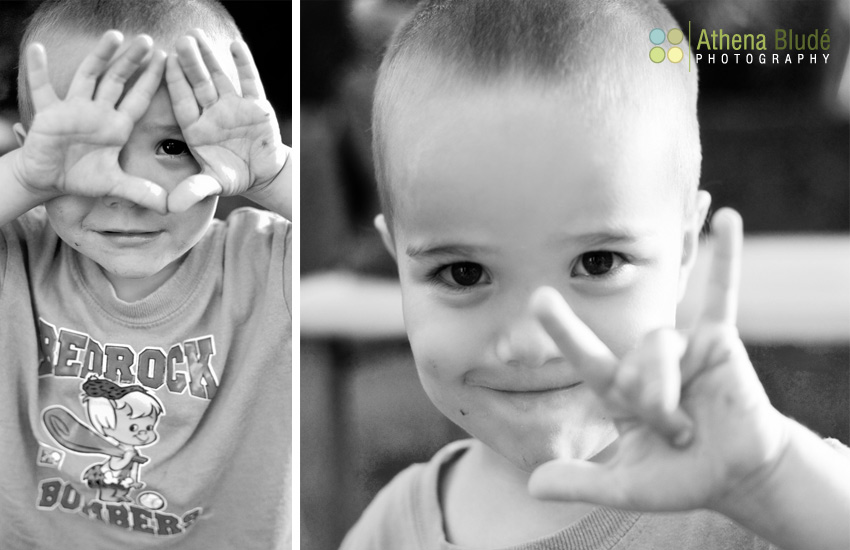 Ahh introducing Nathan… Nathan, who was in the middle of eating sweet potatoes is the baby for the four boys and he just turned one this past April. He is so yummy + check out his eyelashes! *All* of the boys have some crazy eye lashes. I took some detail shots of their eyes, but didn't want to make a novel of the post, so trust me when I say that their eyes will steal hearts + make women jealous.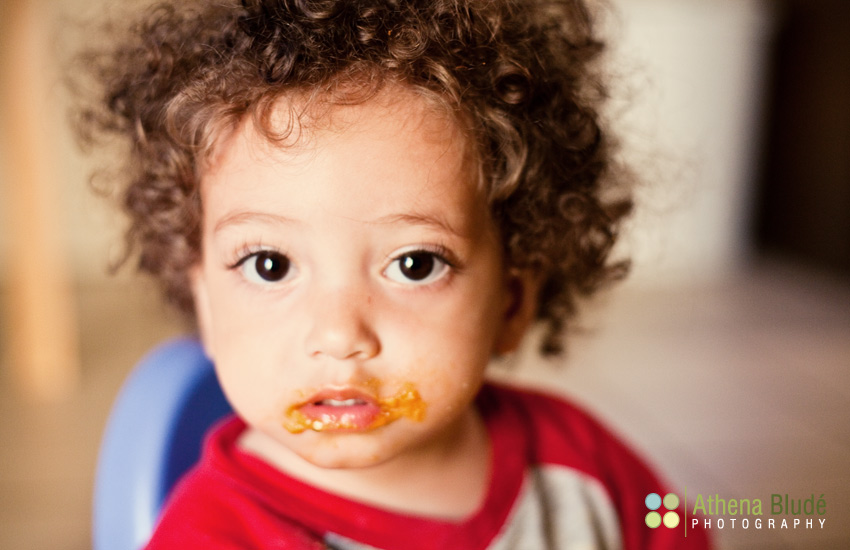 The kids love action shots of themselves. They would say, "Take one of me doing this…" over and over. :) Here's my Jess, almost 10, jumping through the water.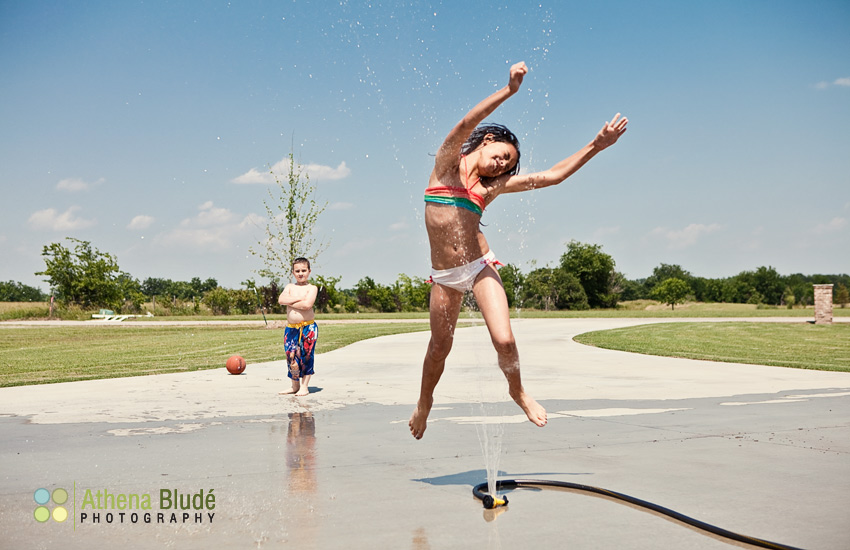 Kaleb, the oldest of his brothers will be nine in October. Check him out throwing the deuces as he ran through. Yah boy!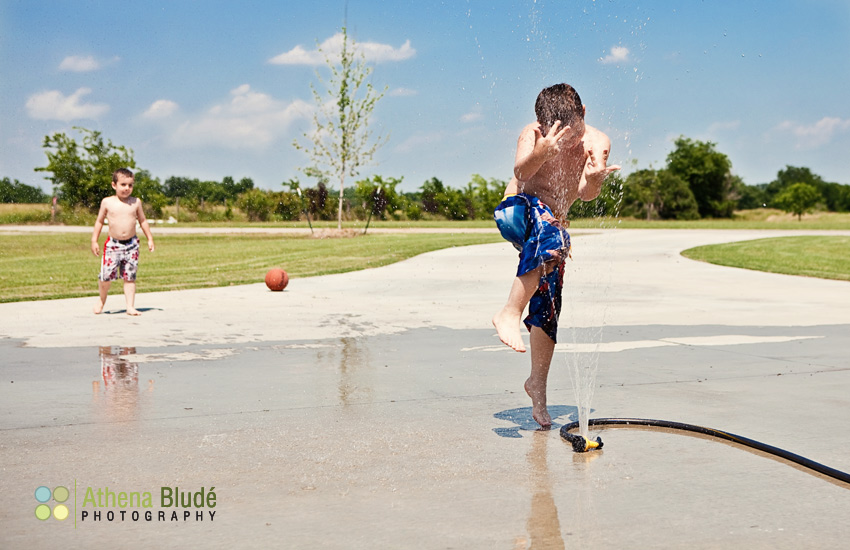 I love this one of Kaleb! I told him that he looks like a superhero. :)
Zach, who's five and the second oldest of his brothers took a break with Jess. The upper right silly face Jess is making is what my family calls the "donkey face" from "Shrek".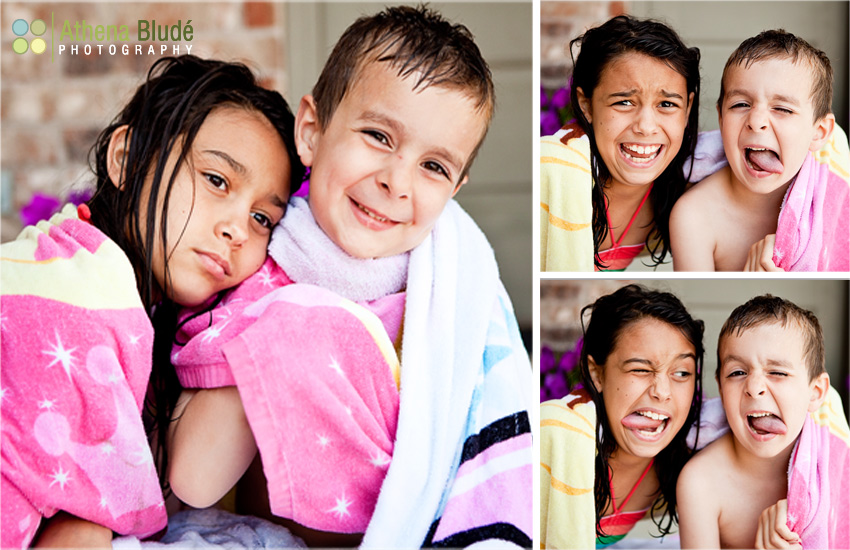 She's only 9 and already knows how to work it for the camera.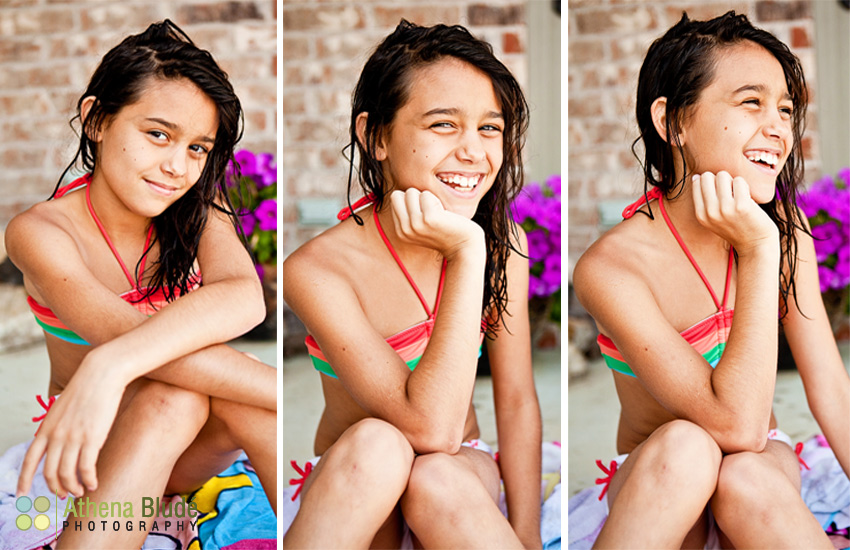 I introduced my nieces once before on the blogsite and I can't brag enough about my girls! They are gorgeous, sweet, tender hearted, silly, smart, funny and all the things I'd want in a daughter. From left to right are: Jessie, 9; Melissa, 17; and Hannah, who's turning 12 the end of this month.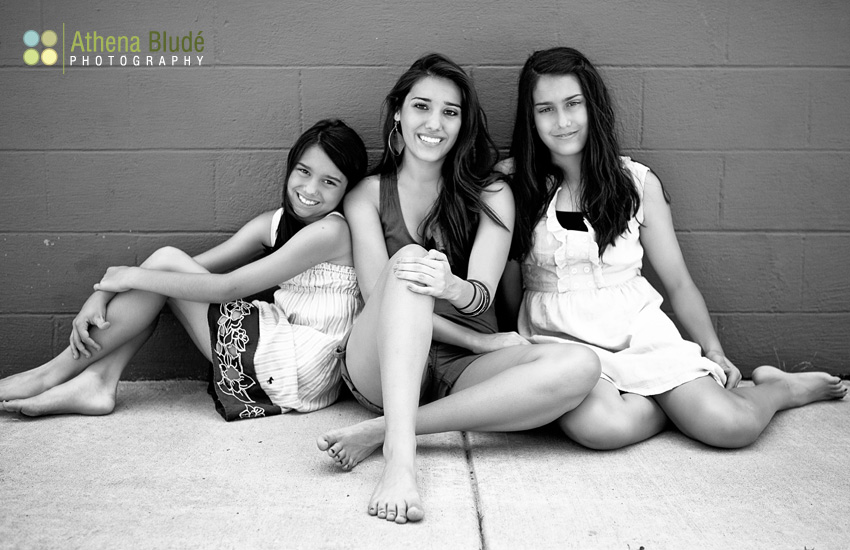 We are missing little Jakob, who wouldn't get into this shot. Hopefully next time I'm in town I'll get a shot of all of the kids together and with Nathan.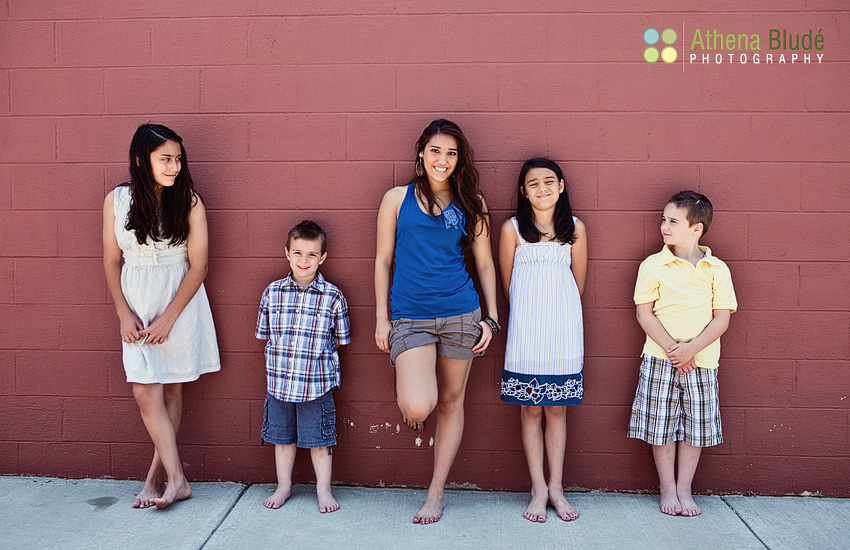 When it was the boys turn for their shot we had a pouter on our hands, until I got the girls to try and make him laugh. Mission accomplished!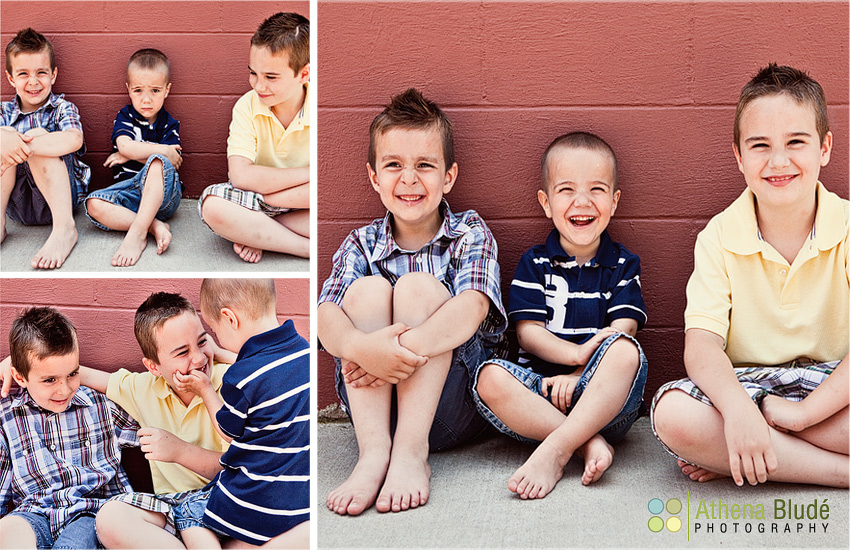 LOVE, LOVE, LOVE, LOVE, LOVE THIS! Did I say that I love this yet? How could you not love this?! It's like you can almost hear him laughing. Thanks girls for doing whatever you did to help me capture his perfection! xoxo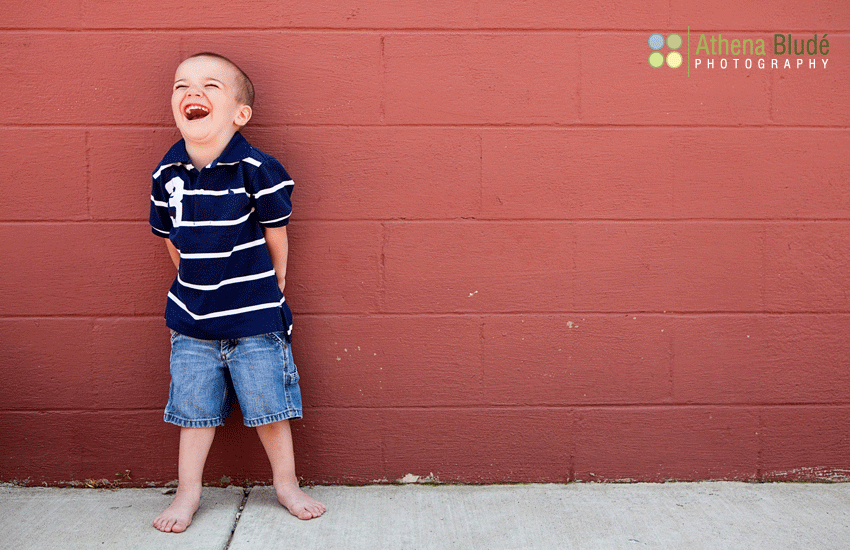 And now, ANNOUNCING THIS YEAR'S SUMMER PLANS: My husband and I made arrangements to have Kaleb and Zach spend two months of the summer with us. So my husband and I have gone from it just being the two of us and our dog to having two little boys to care for. (For the image below I set for the exposure and passed the camera to my oldest niece. A little cropping and we're good to go.)
So this summer should be interesting, wild, crazy and fun. Wish us luck! Here's to making memories for Summer 2010!